Posted by AKDBuilt Performance on Jan 3rd 2021
Tired of spending 2500 dollars for a used Wagon Coupler and driveshaft? We hear ya and definitely understand your reluctance in using 30yr old Honda parts in your high performance vehicle. Ready for release to the public we are proud to announce our Billet RT4WD Viscous Coupler. A replica of the fabled RT4WD Viscous Coupler commonly found on the RT4WD Civic Wagon (Wagovan) these inline Billet Viscous Couplers are by far the most versatile on the market. Completely rebuildable they feature an OEM internal design allowing high demand serviceable replacement parts for the OEM wagon coupler or a full kit utilizing our 7075-T6 Billet Body and new high strength A514 Steel Alloy Viscous Coupler shaft.
Using the same internal design as OEM this coupler can use many different viscosities of silicon oil allowing a custom sheer load or lockup for your vehicle in any environment. Light weight this Aerospace inspired hydraulic viscous coupler features 40 inner spline, 39 outer spline plates, 38 centering rings and a common shaft with inner splined coupler body, lid and snap ring. Optional 7075 T6 Billet Input flange can be added at your request.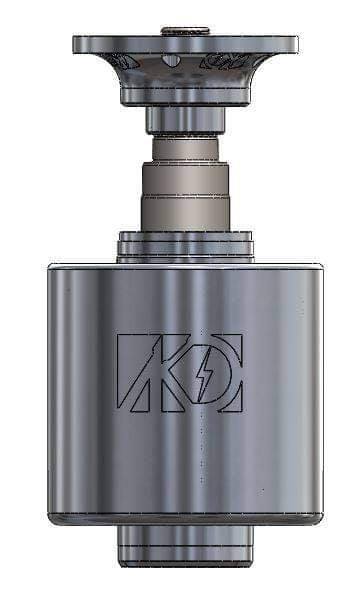 These new couplers are one of many new innovations coming to you early 2021 for the RT4WD differential and our locked RTAWD performance differentials. Full kits are 1814.00 and will be ready to ship soon! Contact us today for additional product information!